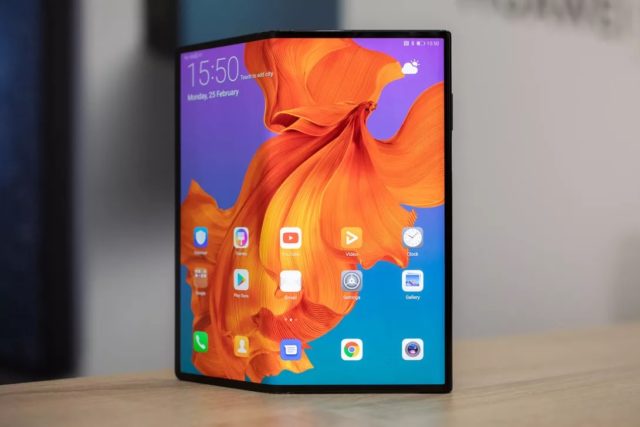 After facing delays, Huawei's foldable Mate X phone is finally ready to go on sale. The bad news for anyone eager to be among its early adopters is that it won't be available outside of China. At least, for now.
Huawei initially showed off the Mate X at Mobile World Congress in Barcelona back in February where the foldable phone became an instant challenger Samsung's Galaxy Fold. Huawei has taken a difference approach to Samsung in designing its foldable phone. Rather than rather opening like a book to reveal a larger screen on the inside, like the Fold, the Mate X has a wraparound outside display that's accessible even when the phone is closed.
The company announced the launch on Wednesday on Weibo and at an event in Shenzhen, where it also announced it had shipped 200 million phones so far this year. At the event, Huawei said the Mate X will be available from Nov. 15 from 16,999 yuan ($2,400, £1,860).