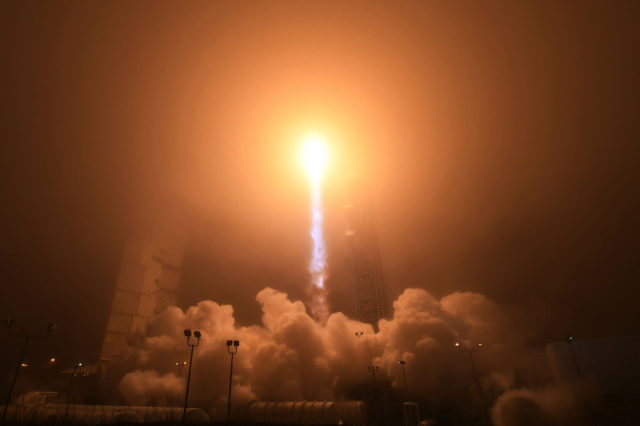 Mark your calendars.
NASA is hoping to put astronauts on Mars for the first time by 2035 — after returning to the moon by 2024, the agency's administrator said Monday, according to Space.com.
"If we are accelerating the moon landing, we are accelerating the Mars landing," Jim Bridenstine said during a panel discussion of space agency heads at the International Astronautical Congress in Washington DC.
"I suggest we can do it by 2035."
Bridenstine made a similar pledge back in April but with an earlier deadline, according to the report. He suggested at a hearing of the House Science, Space and Technology Committee that astronauts will be able to walk on Mars by 2033.