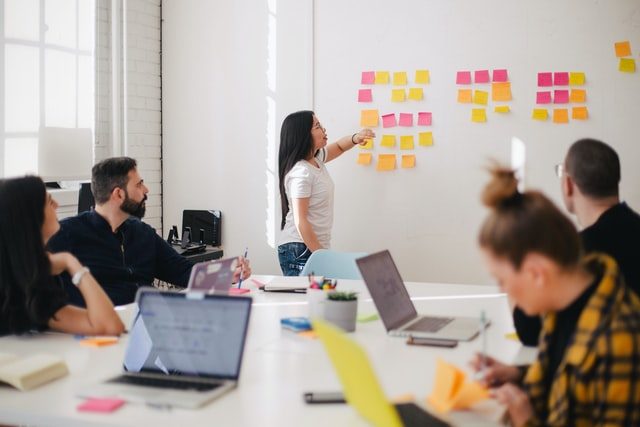 Teaching business English is more or less the same as teaching standard English—with a few twists and tweaks.
Usually you'll start with students who speak at a pretty advanced level and tend to want to gear their English towards business themes rather than general topics like planning their vacation, asking for directions or shopping for shoes.
These students also tend to need English specifically for work-related purposes so they'd like to get their speaking skills refined, especially with regard to talking business.
But what to talk about? The business section of the newspaper? Their company's financial state? The economy?
Well, sure, but that's so broad, and where do you even start? This is where I come in to help you with my magical list of 28 business English conversation topics to start off the class with a bang.
As the teaching training you've had has taught you, it's best to start the class with a warm-up, or something that can get some speaking started, and these topics will do just that. They're also great for sparking more in-depth conversations and debates.