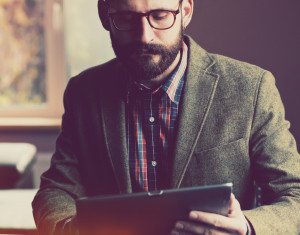 There are thousands of websites out there offering news and advice about the world of business and entrepreneurship. As a busy business owner with very little free time, how can you possibly keep up with everything you need to know?
Here are 15 of my favorite business sites, covering topics such as small business, investing, personal finance, M&A, online business courses, venture capital, angel financing, tech companies, and more (the sites are listed in alphabetical order). Give your business an edge by bookmarking these helpful sites and reading them regularly.
This is one of the most comprehensive sites on the Web for entrepreneurs and growing businesses. AllBusiness.com features articles, advice, forms, agreements, and videos covering small business topics, M&A, venture capital, angel financing, sales and marketing, careers, and more. The site offers over 33,000 articles written by experts from many different fields.
Bloomberg Business provides up-to-the-minute U.S. and international news on financial markets, commodities, currencies, company earnings, technology, and more. The site has numerous articles, feature stories, and videos.
Business Insider is a business news site that certainly knows how to grab the reader's attention with its catchy headlines. The articles and videos cover the markets, technology, companies, personal finance, venture capital, investing, start-ups as well as more commercial stories on culture and entertainment.
The Financial Times is a print and digital publisher based in London covering the world economy and markets. The site has particularly strong coverage of European companies and markets providing feature stories, analyses, and data insights.
5. Forbes
Forbes has great and comprehensive content across every business category: the stock market, entrepreneurship, personal finance, M&A, technology, careers, and more. It contains many popular lists, including "The World's Billionaires" and the "Most Valuable Brands." It has numerous staff writers and over 1,800 contributing experts who generate a great quantity of articles, which results in over 75 million visitors a month to the site.