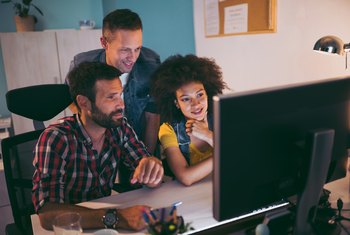 If you enjoy the fast-paced world of technology, then starting a tech company may be a great fit. Setting up an information technology company and running it is sure to keep you on your toes.
"The IT world is an ever-changing industry, so every day is exciting," said Greg Davis, president of South Coast Computers, a full-service external IT firm founded in 1988.
An IT business can also mean making a very nice income, Davis added.
"IT is one of the few businesses where you can be profitable very quickly, and you can continue to make very good money," he said.
Even better, a tech company is a good way to start a startup with no money.
"You don't need a lot of startup funds to open an IT business," Davis said. "It's possible to open with very little working capital and grow organically. I'd actually advise this, so that you don't become overextended."
Steps for Setting up an IT Company
If you've decided that an IT business is right for you, you'll want to determine what type of tech company you wish to open. In general, you need to decide if you're going to offer generalized services or specialize. There are pros and cons to both choices.
Specialized IT Company
The opportunities abound when it comes to working in IT. Specialties include cybersecurity, cloud computing, business intelligence and analytics, application development, networking, data recovery, data center management and web design and development.
Pros of being specialized in the tech industry include being able to charge more per hour, Davis said.
"This can allow you to make a substantial amount of money," he said. "When you specialize, you master one particular topic."
Cons of specializing include experiencing more demanding clients.
"Customers will have higher expectations of your company when you specialize," Davis said. "They expect you to be the best at what you do."
Another drawback of specializing is the possibility of your specialty losing demand or even becoming obsolete. This will require you to retrain and pivot.