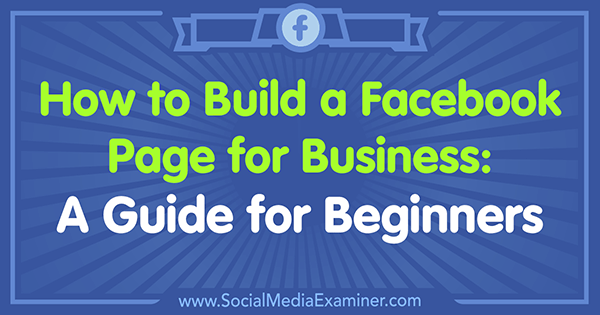 Would you like to start a Facebook page for your business but aren't sure where to begin?
Are you curious about how to manage a page effectively and securely?
In this article, you'll discover how to build a Facebook page for your business and how to protect it.
What Is a Facebook Page?
A Facebook page is attached to your personal profile so Facebook knows who owns the page, but it's a separate presence you can use to promote your business, brand, or cause. Because pages are designed for business use, they have a number of features not available on profiles including analytics, advertising, and post scheduling.
To make sure you set up your page for success, take advantage of all of the features available to you.
#1: Setting Up a Facebook Page
To set up a Facebook page for business, you'll need to log into your Facebook profile and click the Home button next to your name. Next, click on the Pages tab in the Explore section of the left-hand sidebar of your profile home page.
Clicking on this takes you to the main Pages area where you can view top page suggestions, explore invites to other pages, view pages you've liked, see the pages you're already managing, or create a new page. You'll click on Create Page.
Next, you'll choose a page type for your new business page. There are six options:
Local Business or Place
Company, Organization or Institution
Brand or Product
Artist, Band or Public Figure
Entertainment
Cause or Community