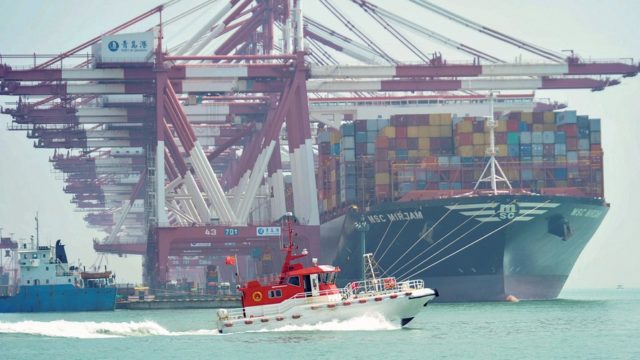 U.S. stocks rose solidly at the start of trade after Beijing indicated it wasn't in a rush to respond to the latest round of tariffs imposed by Washington.
How are the major benchmarks faring?
The Dow Jones Industrial Average  DJIA, +1.05% advanced 302 points, or 1.2%, at 26,337, while the S&P 500 index SPX, +1.10% rose 34 points, or 1.2%, to 2,922. The Nasdaq Composite Index COMP, +1.41% added 113 points, or 1.4%, to 7,969.
Stocks were building on Wednesday's rebound, when the Dow rose 258.20 points, or 1%, to close at 26,036.10. The S&P 500 advanced 18.78 points, or 0.7%, to end at 2,887.94. The Nasdaq Composite closed at 7,856.88, for a gain of 29.94 points, or 0.4%.