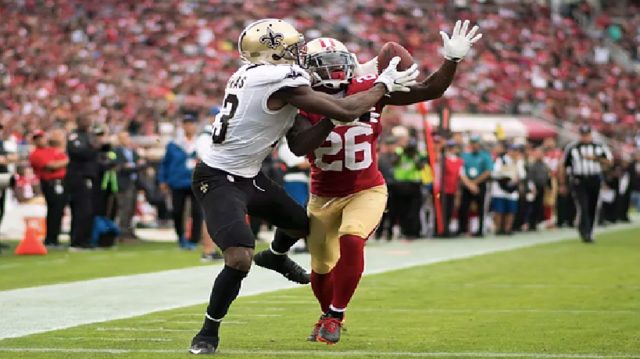 New Orleans Saints All-Pro receiver Michael Thomas is putting up video game numbers in year four of his career. He's on pace for an NFL record 146 catches and career-high 1,720 receiving yards. Thomas sees a high volume of passes his way, as he currently leads the league in targets with 132 — but has a pedestrian 11.7 yards per catch, which ranks 74th in the NFL.
The Saints run a timing-based offense focusing on getting the ball out of veteran quarterback Drew Brees' hand quick.
But how will both Thomas and Brees fair against a stingy San Francisco 49ers defense?