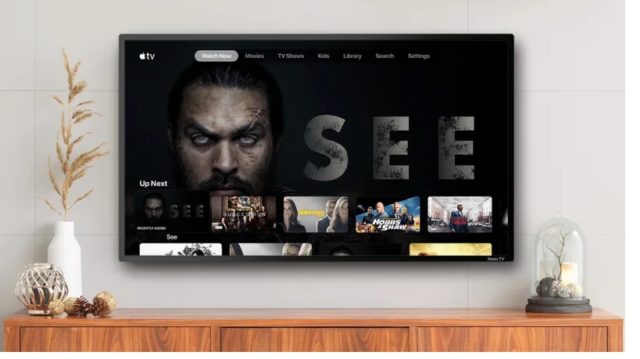 Roku users are about to get two times the Apple—beginning today.
Roku announced Tuesday that the Apple TV app is immediately available Roku Channel Store for subscribing to channels, streaming more than 100,000 movies and TV shows, and even accessing content Apple users have purchased and saved in their iTunes library. Plus, users will be able to access all of Apple's forthcoming original content when it launches in Apple TV+ on November 1.
Ruku says Apple TV+ will be available within the Apple TV app at launch, and users will be able to subscribe to the $4.99 monthly subscription service within the Apple TV app on Roku devices. The caveat, however, is that the Apple TV app won't be available on older Roku models. (Compatible models are listed right here as well as in the table below.) Users can find their device information in the Settings menu by selecting System and then About.