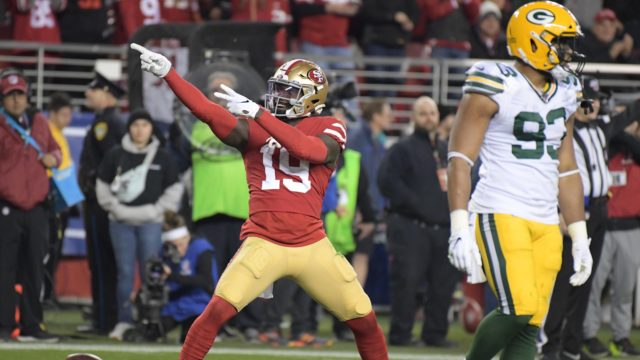 The 32 things we learned from the championship round of the 2019 NFL playoffs with the Super Bowl LIV matchup between the San Francisco 49ers and Kansas City Chiefs now set:
1. This Super Bowl should be an enjoyable study of contrasts, the Chiefs installed as slight early favorites. But this generally projects as a tossup between one club that's been absent from Super Sunday for a half-century and one of the NFL's flagship franchises. And should be plenty of water cooler fodder as "experts" debate the merits of Kansas City's quick-strike attack, triggered by QB Patrick Mahomes, and the Niners' throwback formula, which relies on a relentless ground attack and an exceptional defense that is very hard to throw against.
2. Question: How are the Chiefs supposed to get more motivated to win the Super Bowl's Vince Lombardi Trophy after winning their first Lamar Hunt Trophy, named for their franchise's founder and conferred annually to the AFC champion?
2a. (Answer: It probably won't be very hard.)
3. The Chiefs are back in the Super Bowl for the first time since they won Super Bowl IV following the 1969 season – the final time the NFL and AFL champions squared off before the leagues merged in 1970.Read More..