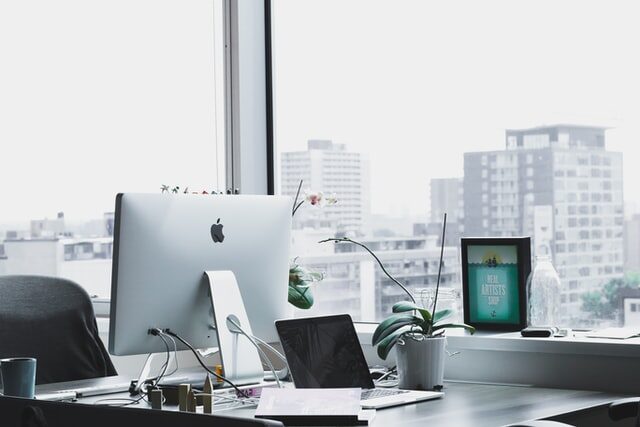 This is a guest post from Asma Niaz. Asma is an Academic writer at Zoe Talent Solutions and loves to write stellar content on various educational topics, programs, trainings and courses. Zoetalentsolutions is a premium teaching division, which offers highly professional hr courses to excel at your workplace.
Nowadays, entrepreneurs with business acumen have acknowledged the power of information technology (IT) tools for reaching business targets. It not only helps achieve the business goals but also optimizes the work processes.
Human Resource Management (HRM) includes activities such as recruiting, training, developing and rewarding people in the organization. HRM must aim at achieving competitiveness in the field of HR by providing constant educational and training programs for the personal and professional development of the employees of the organization.
It has been conventionally proved that Information and Communication Technology (ICT), such as the Internet, mobile communication, new media, and such in HR can greatly contribute to the fulfillment of personnel policies of the organization. Technological advancement can have a huge impact on the HR department of an organization. It allows the company to improve its internal processes, core competencies, relevant markets and organizational structure as a whole.
Human Resource must mainly be focused on the strategic objectives of the organization. These strategies must be led to incorporate an IT strategic plan for the organization. These are activities related to any development in the technological systems of the entity, such as product design (research and development) and IT systems.
Technology development is an important activity for the innovation process within the business, and may include acquired knowledge. In the context, all activities may have some technical content, and results in greater technological advancement.
Information Technology may have a greater impact on organizations that exist in a dynamic environment. This will lead to greater efficiency and effectiveness of the Human Resources.  Hence, utilizing IT application for database management and advances recruitment system will increase the efficiency of the business.
However, innovation in Human Resource Management can manifest itself in a number of ways:
To identify solutions quickly and flexibly during a negotiation
To identify new ideas for products and services
To identify new markets
Innovations such as these are supplemented with Information Technology to create a positive impact in HR. Rosabeth Moss Kanter, one of the leading management theorists of her time, argued that the re-birth and success of business organizations will depend upon innovation (developing new products, introducing new services, and operating methods), entrepreneurship (taking business risks) and inclusive management (encouraging all employees to participate in making decisions about work).
Information and Communication Technology (ICT) can make the following major impacts in Human Resource Management.
1. Better services to line managers
Both HR and line managers primary interest is the success of the business. The human resource's main function is to support the workforce needs of the organization. Strategic planning between HR and line managers is important for reviewing projections concerning future business demands to determine whether to train current employees, to prepare them for promotion or to recruit candidates with the higher level of skills to supplement the current employee knowledge database. Training and developing the line managers in IT tools will, therefore, prepare the line managers for a number of leadership tasks.
2. Enhancing management
Human Resource IT tools that can supplement management and enhance efficiency and effectiveness, which can lead to the success of the organization as a whole. For example, currently, SuccessFactors Solutions has developed an HR IT tool of talent management for Hilton Worldwide, which had a worldwide operational capacity. Organizations across the world are driving to improve organizational performance regardless of the size of the organization or the industry. Managers within the organization measure performance, sometimes by comparing it against a benchmark. They analyze and assess their findings and design their controls accordingly to advance the organization's performance.