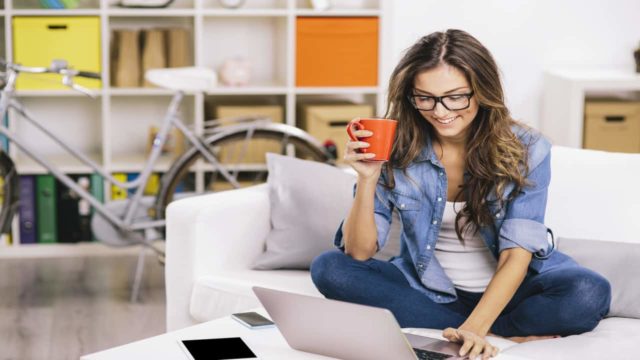 A home-based business is any business where the primary office is located in the owner's home. You don't have to own the property, but you do need to be running a business out of the same premises you live in for the business to be considered a home business.
While we think of home-based business owners as working at home, that's not necessarily the case. Software trainers, truckers, and interior decorators are just three examples of people who may run home-based businesses but have to travel to provide their services.
Many online businesses are ideally suited to be home-based businesses, but it's also increasingly common to see professionals from travel agents to notaries public operating home-based businesses.
The Advantages of Home Businesses
There are a number of aspects to running a home business that draw people to it, particularly when it comes to saving money on expenses and taxes.
No Commuting
The most obvious home business advantage is the lack of any commute, which saves a tremendous amount of time and eliminates the need to spend money on bus fare or car expenses. For many home-based business owners, their commute consists of just walking down a flight of stairs, unless you have to do a lot of traveling anyway to visit customers.