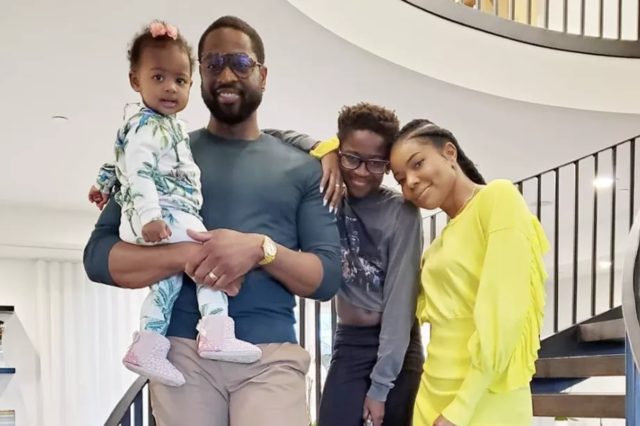 Dwyane Wade defended a recent Instagram photo of his family that has been criticized online.
Gabrielle Union, whose husband is Wade, posted the Thanksgiving Day photo of the couple and their two children. In the photo, their son Zion has white nails and what appears to be a crop top T-shirt.
"Grateful ❤❤❤ Happy Thanksgiving good people. To all the friends and family that have my back and all the friends and family I've never met who show love and support when everyone is looking and when no one is looking…All praise, gratitude and thankfulness," Union wrote with the post.
Not longer after, social media comments fluttered in, slamming Zion for wearing a short shirt and having white nails.