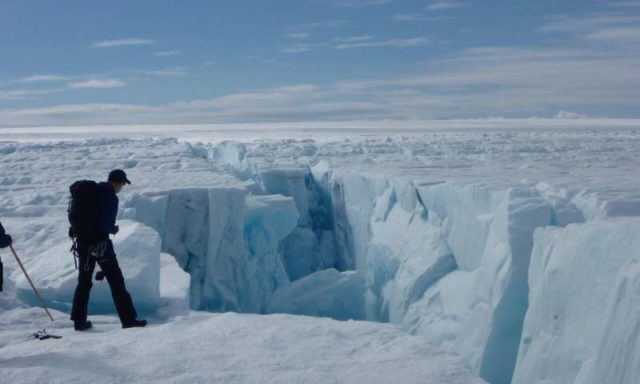 The world's second-largest ice sheet, and the single largest contributor to global sea-level rise, is potentially becoming unstable because of fractures developing in response to faster ice flow and more meltwater forming on its surface.
Using custom-built drones strong enough to withstand the extreme Arctic conditions, researchers led by the University of Cambridge made the first drone-based observations of how fractures form under meltwater lakes on the Greenland Ice Sheet. These fractures cause catastrophic lake drainages, in which huge quantities of surface water are transferred to the sensitive environment beneath the ice.
The study, published in the Proceedings of the National Academy of Sciences, shows how the water is transferred and how the ice sheet responds. The researchers found that inflowing meltwater expanded the lake and drainage began when the edge of the lake intersected a fracture, which formed one year earlier.