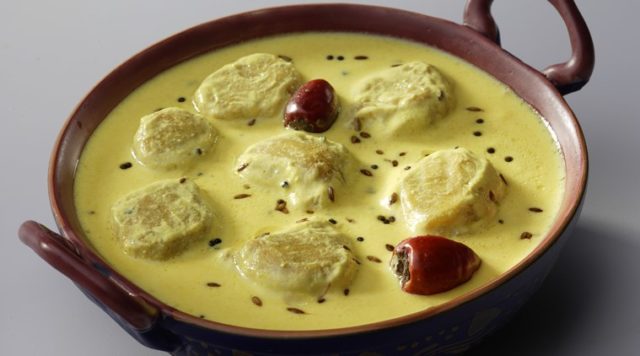 There are some dishes that everyone enjoys, and one of them is kadhi — the Indian yoghurt and gram flour curry that is served with rice or roti. Made differently in different regions across the country, kadhi is known for its distinct taste and aroma. But it is not just the taste, the gravy dish is also healthy considering it is loaded with vitamins and minerals which help improve body functions. Kadhi-chawal has always been a delicious combination, and tastes divine when served with a portion of fried potatoes.
The dish is rich in protein, calcium and phosphorous. So if you are a kadhi lover, here is some good news for you.
*Besan kadhi includes besan (chickpea flour) and chaach as the main ingredients. Besan has more good fat and protein than whole wheat flour. It is rich in complex carbohydrates, folate and has a low glycemic index. Chaach helps in losing weight, building your immunity, and is also good for the heart.Read More..