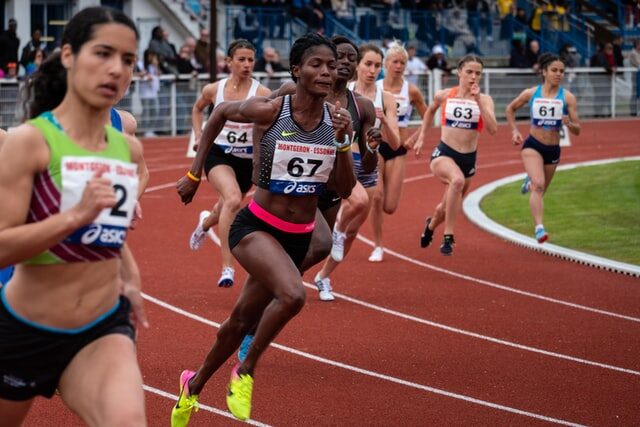 Sports play an important role in American society. They enjoy tremendous popularity but more important they are vehicles for transmitting such values as justice, fair play, and teamwork. Sports have contributed to racial and social integration and over history have been a "social glue" bonding the country together.
Early Americans like Benjamin Franklin and President Thomas Jefferson stressed the need for exercise and fitness promoting for example running and swimming. In the 20th century, American presidents Theodore Roosevelt, Dwight D. Eisenhower and John F. Kennedy continued to encourage physical activity.
President Dwight D. Eisenhower founded the President's Council on Youth Fitness in 1956 to encourage America's youth to make fitness a priority. The Council later became the President's Council on Physical Fitness and Sports, including people of all ages and abilities and promoting fitness through sports and games. Today, the Council continues to play an important role in promoting fitness and healthy living in America.
The United States offers limitless pportunities to engage in sports – either as a participant or as a spectator. Team sports were a part of life in colonial North America. Native American peoples played a variety of ball games including some that may be viewed as earlier forms of lacrosse. The typical American sports of baseball, basketball ad football, however, arose from games that were brought to America by the first settlers that arrived from Europe in the 17th century.
These games were re-fashioned and elaborated in the course of the 19th century and are now the most popular sports in the United States. Various social rituals have grown up around athletic contests. The local high school football or basketball game represents the biggest event of the week for residents in many communities across the United States.
Fans of major university and professional football teams often gather in parking lots outside stadiums to eat a "tailgate" picnic lunch before kickoff, and for parties in front of television sets in each other's homes during the professional championship game, the Super Bowl. Thousands of baseball fans flee the snow and ice of the North for a week or two each winter by making a pilgrimage to training camps in the South and Southwest to watch up close their favorate players prepare for the spring opening of the professional baseball season.