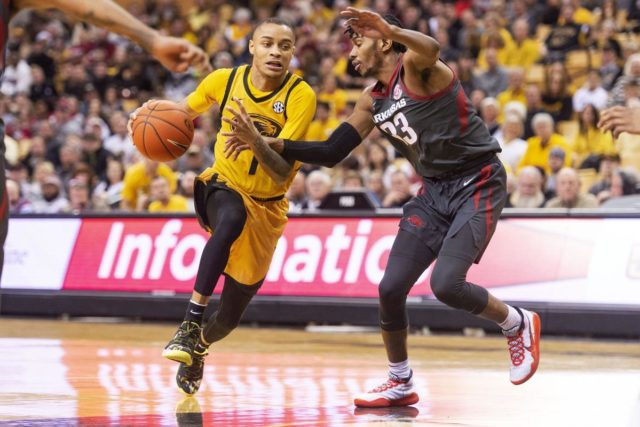 I hope you're watching college football and I'm at a stadium either in Columbia or somewhere else around the country. But everything is trending against that happening right now. The major conferences clearly want to have a season and play the season as scheduled, but we're approaching the middle of July. It's time for a plan, not just discussions of plans. Games kick off in less than seven weeks.
It's naive to expect everyone to play a full schedule unless there's a dramatic shift in the trends of cases — not just nationwide but within these individual programs. The Big Ten has already dropped all its nonconference games. I'd expect the other Power 5 leagues to do the same by the end of the month if not sooner.
Keep in mind, this isn't solely about death rate or even hospitalizations when it comes to playing college sports. It's about mitigating spread. And while some schools have done a better job than others of keeping their number of cases down, remember, these teams haven't even practiced yet. They haven't tackled. They've lifted weights.
If they're going to play games, they have to have training camp first — and you can't social distance when you're tackling running backs and blocking linemen and covering receivers. Yet, teams are still seeing a high number of positive cases before ever practicing. If teams can't control the spread during weightlifting sessions, how are they going to control it during live practices and games?
The 10-game conference schedules are clearly becoming the popular Band-Aid solution. Wipe out your noncon games and add a couple conference games. If that happens in the SEC, maybe you see Mizzou add Ole Miss and Texas A&M to replace Central Arkansas, BYU, Eastern Michigan and Louisiana-Lafayette. Or maybe the SEC blows up the league schedule completely and redraws the games based on proximity. That could mean Mizzou plays more West teams that are in closer proximity. That's much better than not playing a season.