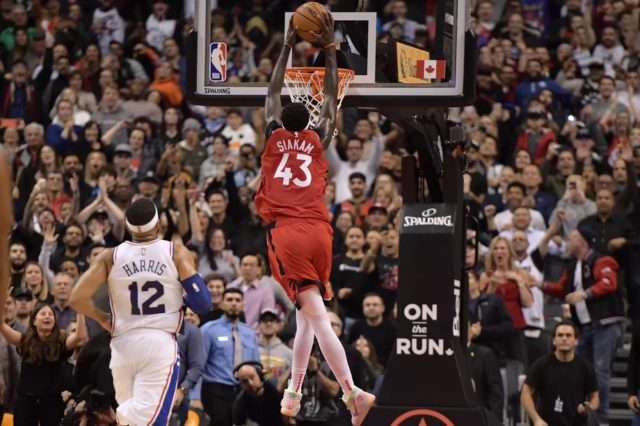 The emerging Raptors forward had one of his best games in an already-impressive encore season to beat the 76ers, and then he punctuated it with a display of pettiness worthy of a Joel Embiid Instagram location tag.
The last time the Philadelphia 76ers and Toronto Raptors met, the game ended with an iconic moment. In May, Game 7 of the Eastern Conference semifinals ended with one, two, three, four bounces on a series-winning bucket by eventual Finals MVP Kawhi Leonard. Monday's matchup produced a similarly viral snippet at the hands of Toronto's new MVP candidate.
The Raptors won 101-96, and how they arrived at that score is worth examination. Down 96-94 with just over a minute remaining, Leonard's spiritual successor, Pascal Siakam, put Al Horford through the spin cycle, and finished through contact from Joel Embiid to earn an and-1 that gave Toronto the lead.