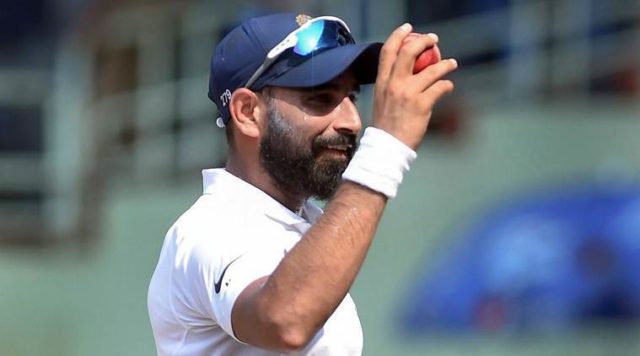 Sometime last year, Bharat Arun, India's bowling coach, talked about Mohammad Shami's astonishing skill to do things with the ball that are usually at variance with each other: The ability to skid the ball and also, hurl in the 'heavy' ball that hits the deck and hits the bat hard. Usually, the two require different abilities and are not commonly produced by the same bowler. We shall come to Arun's theory about the skidding ball, which was the wrecker-in-chief on the final day and helped India skittle out South Africa in the first Test.
"It's a natural skill, of course, that depends on the release action, but Shami does two things with it. The seam presentation, just look at how steady it gets across the track. Then, he focusses on getting a bat-width movement, just enough to beat the bat and either hit the pad or stumps. Now and then, in helpful conditions, he will, of course, get the ball to cut a lot more, but essentially, he is focused on moving it just a little. The big seam deviations look good on TV, but don't fetch you wickets," he had told this newspaper.
"He isn't trying to cut the ball all that much. As in you won't see his fingers whipping across the seam and stuff like that. So, all the focus is on the releasing it with a proud seam position. The important thing is still the smooth action and the way you release of course, which comes naturally to him. Combined with the proud seam, the ball skids. And he attacks the stumps more than anyone on such surfaces."Read More..