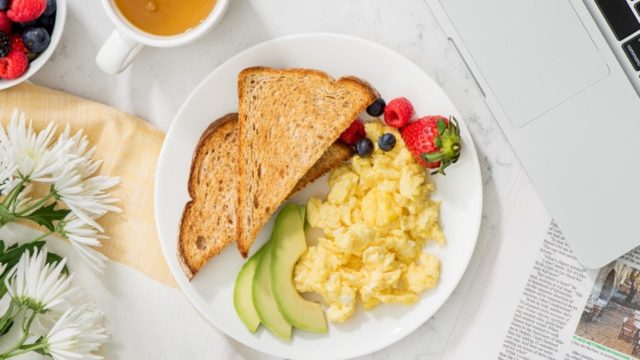 Bored with breakfast? Of course a bowl of whole grain, high fiber, low sugar cereal topped with nonfat milk and some nuts or fresh berries tastes great, packs in key nutrients, and is easy to prepare when you're tight on time. But sometimes it's good to think outside the bowl! Here are 20 back-to-school breakfasts suggested by registered dietitians to start both you and your kids off on the right foot as you head out the door each day. Most take no more than a few minutes to prepare, and pack in fiber, protein, and plenty of vitamins and minerals to help kids stay nourished and energized. An added bonus? They're the perfect excuse for your entire family to sit down and enjoy a morning meal, if even for a few minutes.
1. Sweet Parfait. Layer plain, low fat regular or Greek yogurt, fresh berries in season, and whole grain, low sugar cereal (like Barbara's Puffins or Cheerios). Top with a drizzle of honey, if desired.
2. Cinna-toast: Top 2 slices whole grain cinnamon-raisin toast 2 tablespoons each low fat vanilla yogurt.