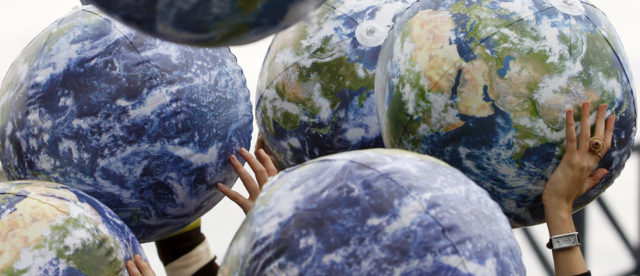 Whether it's turning promises on climate change into action, rebuilding trust in the financial system, or connecting the world to the internet, the World Economic Forum has singled out 10 key global challenges that, if they are to be addressed, require cooperation from the public and private sectors.
Here is a guide to the 10 challenges, and why they matter to the world.
By 2050, the world must feed 9 billion people. Yet the demand for food will be 60% greater than it is today.
To achieve these objectives we will need to address a host of issues, from gender parity and ageing populations to skills development and global warming.
Agriculture sectors will have to become more productive by adopting efficient business models and forging public-private partnerships. And they need to become sustainable by reducing greenhouse gas emissions, water use and waste.
The risks if we fail? Malnutrition, hunger and even conflict.
The push for economic growth in recent decades has led to substantial increases in wealth for large numbers of people across the globe. But despite huge gains in global economic output, there is evidence that our current social, political and economic systems are exacerbating inequalities, rather than reducing them.