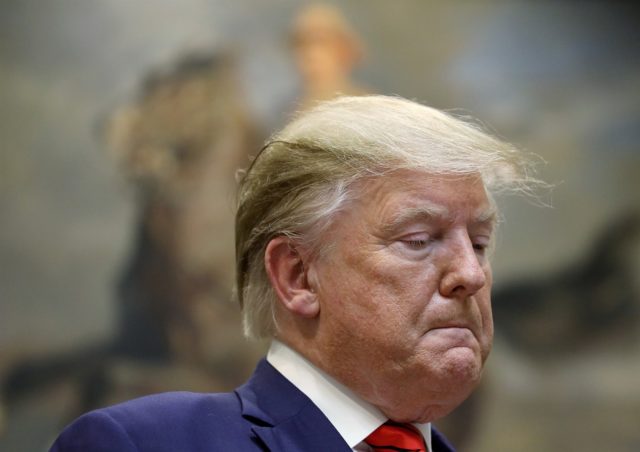 President Donald Trump expressed his displeasure Thursday with a Fox News poll that found a majority of registered voters believe he should be impeached — a record high in the survey.
The poll came after House Democrats opened an impeachment inquiry into the president over his call to have his Ukrainian counterpart investigate former Vice President Joe Biden, a top political rival.
"From the day I announced I was running for President, I have NEVER had a good @FoxNews Poll," Trump tweeted. "Whoever their Pollster is, they suck. But @FoxNews is also much different than it used to be in the good old days.