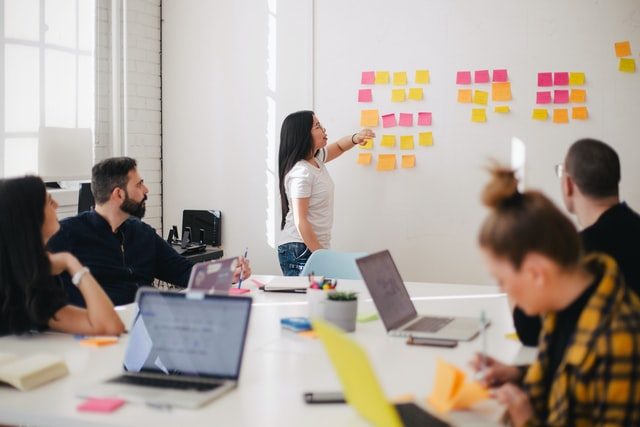 We've been hard at work figuring out the strategies and tools that help small businesses succeed on social media, and we want to share that information with you!
Social for Small Business Information Sources
Sprout Social's SMB Sales reps to uncover the most valuable tools, solutions, and workflows for SMB marketers.
Sprout's Success team to find out what trips up small businesses when getting started with social marketing.
Sprout's customers to find out what their main goals are on social media and the workflows that drive the most success.
Whether you're new to social media marketing or a social veteran, you'll find what you need here. Just use the table of contents to navigate to your preferred content.
While this guide focuses on small business social media, see our new guide if you'd like to take a step back and learn all things small business marketing!
The value of social media for small businesses
Working at a smaller organization you're probably wearing more hats than a Doctor Seuss character (or maybe that was just Cat in the Hat…).
I was astounded to hear just how much most small business marketers have on their plates, like Stephanie from the McFerrin Center for Entrepreneurship.