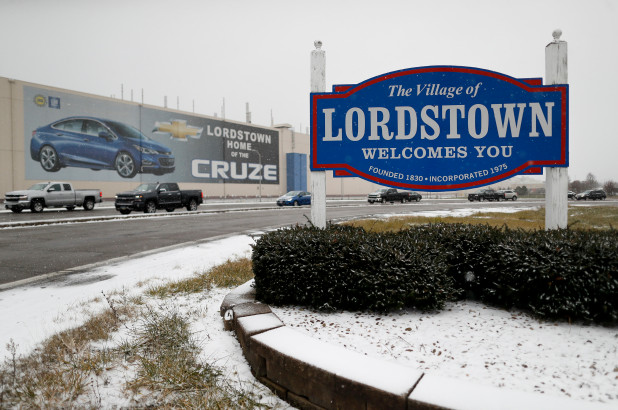 A tentative deal between General Motors and the United Auto Workers doesn't include a full agreement on bringing manufacturing back to Lordstown, Ohio, a city that's been a focus of both the union and President Trump, The Post has learned.
The UAW and GM have decided to table negotiations over returning jobs to a recently shuttered plant that had produced the Chevy Cruze to prevent the 31-day strike from being prolonged any more, according to two sources briefed on the deal.
"As soon as we get a little breathing room, we're going to resume the Lordstown vision," one person familiar with the negotiations told The Post.
A second source briefed on the negotiations confirmed that an agreement over the Ohio plant won't be part of the central package that will be presented to the union's council for a vote on Thursday.