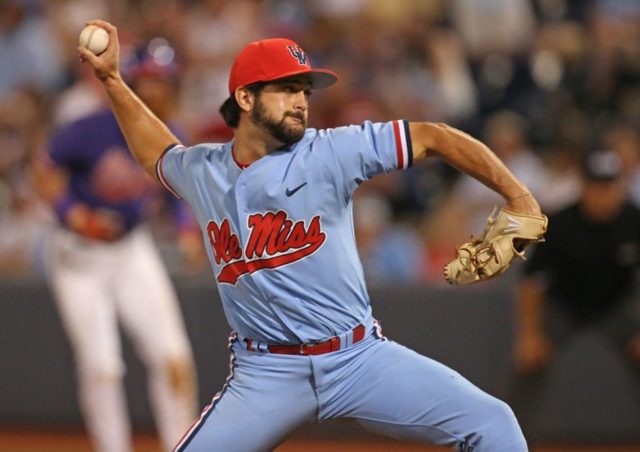 After three days of regionals action, 10 teams have advanced to super regionals. Six spots remain going into the final day. Here's how it all stands going into Monday.
Through to Super Regionals

Nashville Regional: Vanderbilt
Vanderbilt went 3-0 at home this weekend, collecting a win Friday against Ohio State, 8-2, and then beating a competitive Indiana State team twice by scores of 8-5 and 12-1. The Commodores will stay home next weekend to take on Duke.
Next Up: Nashville Super Regional vs. Duke
Atlanta Regional: Auburn
After blowing out Coastal Carolina to begin its stay in Atlanta, and then walking off host Georgia Tech on Saturday night, Auburn punched its ticket to the Chapel Hill Super Regional with a 4-1 win Sunday against the Yellow Jackets. The Tigers have won back-to-back regionals for the first time in program history.
Next Up: Chapel Hill Super Regional vs. North Carolina
Athens Regional: Florida State
On a mission to send retiring head coach Mike Martin out with a bang, Florida State swept its way through the Athens Regional and made it look pretty easy. After smashing six home runs on the way to beating Florida Atlantic, 13-7, on Friday, the Seminoles beat host Georgia twice by a combined score of 22-4.
Next Up: Baton Rouge Super Regional vs. Louisiana State
Fayetteville Regional: Arkansas
Arkansas is back in a super regional after a sweep of the Fayetteville Regional. After claiming an 11-5 win against Central Connecticut State to kick things off, the Razorbacks out-pitched Texas Christian on back-to-back nights. First, Isaiah Campbell one-upped TCU lefthander Nick Lodolo on Saturday, and then three pitchers combined to shut out the Horned Frogs on Sunday.
Next Up: Fayetteville Super Regional vs. Mississippi
Starkville Regional: Mississippi State