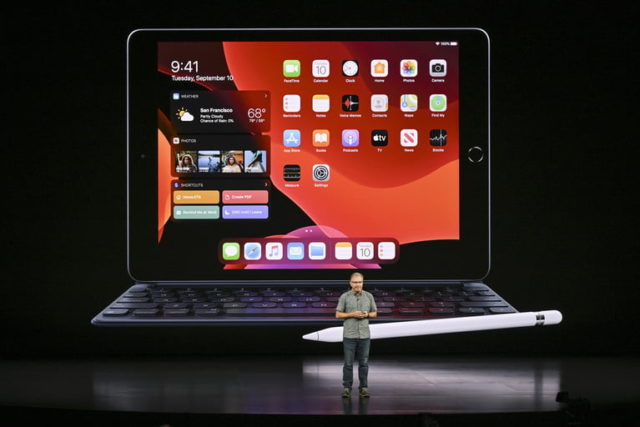 Apple's special event on September 10 wasn't just about the iPhone 11. Apple also unveiled a revamped iPad costing $329, which now boasts a higher resolution 10.2-inch display and Smart Connector support, so you can attach Apple's Smart Keyboard and use it like a laptop.
In typical Apple form, it even compared the new iPad favorably to a clunky-looking, "best-selling Windows laptop" on stage. We don't know exactly what laptop was used in the comparison, but we had a feeling Apple was being a little disingenuous.
So, we wanted to know: How much laptop can you actually get for the price of an iPad right now? And can the new iPad really outshine a similarly priced PC laptop?