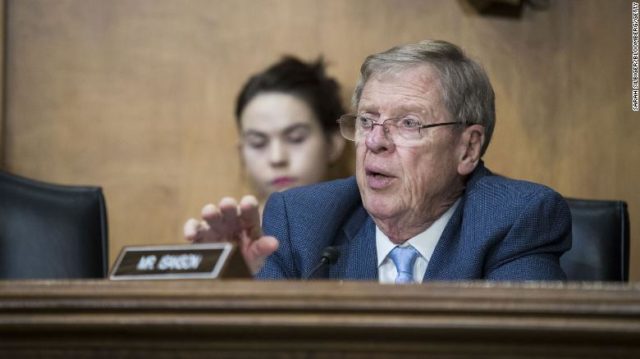 Georgia Republican Sen. Johnny Isakson announced on Wednesday that he will resign at the end of the year, citing health concerns.
Isakson, the chairman of the Senate's Ethics and Veterans' Affairs committees, will leave after decades in elected office, claiming the distinction as the only Georgian ever elected to the state House, state Senate, US House and US Senate.
In a statement, Isakson said he had surgery to remove a growth on his kidney this week and was still recovering from a fall in July that fractured four ribs, all while his Parkinson's disease continued to progress.
"I am leaving a job I love because my health challenges are taking their toll on me, my family and my staff," said Isakson. "With the mounting health challenges I am facing, I have concluded that I will not be able to do the job over the long term in the manner the citizens of Georgia deserve. It goes against every fiber of my being to leave in the middle of my Senate term, but I know it's the right thing to do on behalf of my state."