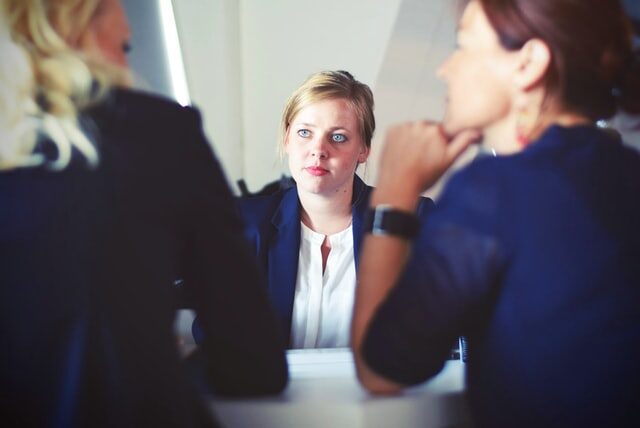 As the nation's largest employer, the federal government must model effective employment policies and practices that advance America's ideal of equal opportunity for all.
Tools and Resources
Federal Agency Employment Strategies: A Framework for Disability Inclusion (PDF) — A guide that outlines promising and emerging employment strategies and practices for recruiting, hiring, advancing, and retaining qualified individuals with disabilities in federal agencies.
Report on the Employment of Individuals with Disabilities in the Federal Executive Branch — Provides data on the representation of people with disabilities in the Federal workforce as a result of Executive Order 13548 — published September 2016.
Toolkit for Federal Agencies on Hiring People with Disabilities — Outline of a five-step process and related resources to assist federal agencies in their efforts to increase the employment of people with disabilities.
Building an Inclusive Workforce (PDF) — A Four-Step Reference Guide to Recruiting, Hiring, & Retaining Employees with Disabilities.
Advancing Opportunities: Accommodations Resources for Federal Managers and Employees — Information on government-wide and agency-specific accommodation resources for federal managers.
EARN's Mental Health Toolkit: Resources for Fostering a Mentally Healthy Workplace — This toolkit from the Employer Assistance and Resource Network on Disability Inclusion (EARN) provides background, tools and resources that can help employers learn more about mental health issues and cultivate a welcoming and supportive work environment for employees who may be facing mental health issues. It also presents an easy-to-follow framework for fostering a mental health-friendly workplace, all built around the "4 A's": Awareness, Accommodations, Assistance and Access.
Palm Card — This card illustrates the "4 A's" from the Employer Assistance and Resource Network's Mental Health Toolkit
ODEP Mental Health Topic Page — Information and resources on mental health in the workplace.
Service and Emotional Support Animals in the Workplace: What Federal Employers Should Know — This fact sheet provides federal employers with the key information they need to know about how to include and support employees with disabilities who use service and emotional support animals in the workplace.
A Guide to Planning Accessible Meetings, Events & Conferences — This guide offers practical guidance from a host of meeting planning professionals and subject-matter experts.
Rule Implementing Section 501 of the Rehabilitation Act (PDF): Section 501 requires federal agencies to establish an affirmative action program for the hiring, placement, and advancement of individuals with disabilities. This rule clarifies the obligations that Section 501 places on federal agencies as employers.
Diversity in the Federal Workforce: Employing Individuals with Disabilities (PDF): This research-to-practice brief discusses the competitive advantages of a diverse workforce and provides recommendations for including disability as one segment of a diverse workforce.
Federal Workplace Mentoring Primer (PDF): This guide discusses workplace mentoring as a strategy to increase the retention, job performance, and career advancement of employees in the federal workforce.