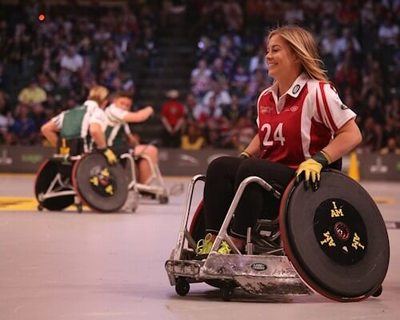 Synopsis and Key Points:
News and information regarding various sports played by people with disabilities including Paralympics, Special Olympics, and other sports and sporting events for disabled.
Many sports are played by persons with disability outside formal sports movements. Adaptive sports are also known as disability sports, adapted sports, or parasports.
Organized sport for athletes with disability is generally divided into 3 broad disability groups: the deaf, people with physical disabilities, and people with intellectual disabilities.
Main Document
While sport has value in everyone's life, it is even more important in the life of a person with a disability. Rehabilitative influence sport can have not only on the physical body but also on rehabilitating people with a disability into society. Furthermore, sport teaches independence. Today, people with a disability participate in high performance as well as in competitive and recreational sport.
What Are Adaptive Sports?
Adaptive sports also known as disability sports or parasports, are sports played by persons with a disability, including physical and intellectual disabilities. As many disabled sports are based on existing able bodied sports, modified to meet the needs of persons with a disability, they are sometimes referred to as adapted sports.