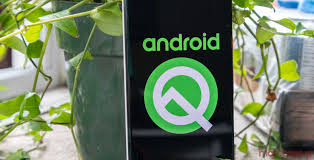 After a brief halt, Google has now resumed the Android Q Beta 5 rollout. The update is designed for testing purposes and is available as an over-the-air (OTA) package for all Pixel phones. It brings the final Android Q developer APIs (API level 29) as well as a list of updates to the gesture navigation system, including the corner-in swipe gesture to activate Google Assistant and a new "peek" behaviour specifically for the back gesture. Notably, Google originally released Android Q Beta 5 for compatible hardware on Wednesday, but it pulled the update due to an installation issue.
"Thank you for your patience as we investigate the issue, which is putting a very small percentage of devices back on Beta 4 after multiple reboots. We have now resumed the Beta 5 OTA rollout," Googlesaid in an update to its Reddit post announcing the Android Q Beta 5 rollout.
It is unclear whether Google has considered any fix before resuming the Android Q Beta 5 rollout since it mentioned that the problem has affected a "very small percentage of devices." However, the updated Reddit post recommends beta testers to capture a bug report and provide their feedback through the Android Beta Feedback app to help the team diagnose such issues in the future.