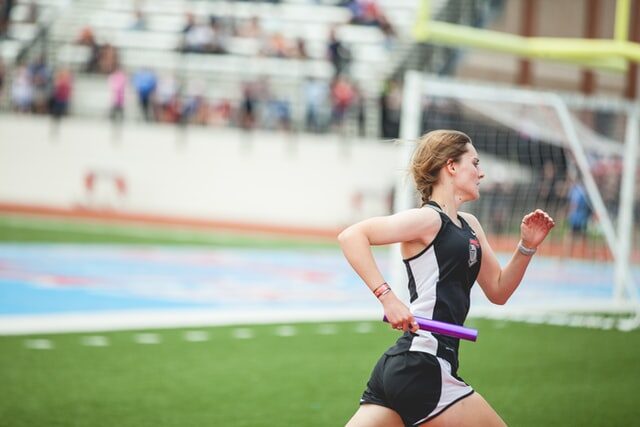 Technology has revamped the sports industry with features such as virtual-reality sports platforms and game footage analysis. Whether you're an athlete or an avid sports fan, you can turn your skills into a lifestyle and create a business that allows you to follow your passion.
Check out these game-changing sports businesses for inspiration.
1. TeamSnap
TeamSnap – available on iPhone, iPad and Android devices – helps athletes manage, coach or organize team sports or groups. The company allows players to access their roster, team schedule, member availability, live game updates and payments to keep tabs on all players. There is also a group-message option to connect with teammates in one convenient location.
2. CoachUp
CoachUp matches users with skilled professionals in their area. All they need to do is enter their location and training goals, then browse through the results by distance, price, reviews and training types. From there, they can choose their coach and either message them for more information or book a meeting time. The coaches offer one-on-one training, camps and clinics, and virtual training.
3. EON Sports VR
EON Sports VR is a virtual-reality platform that help athletes get better at their sport. The platform simulates different game situations to help players improve their decision-making skills. (EON boasts an improvement rate of up to 60% for users.) The company offers 3D-playbook and playbook-simulator products for coaches, simulators for athletes and even a virtual-reality baseball platform.
4. i9 Sports
i9 Sports seeks to make sports more fun – and less stressful and competitive – for young people. The company works to build self-discipline, determination, teamwork and good sportsmanship for each child while promoting healthy competition. Started initially as a flag football league, i9 Sports has since expanded with soccer, basketball, T-ball and cheerleading. The company offers leagues, camps and clinics for both boys and girls ages 3 to 14 throughout the United States.
5. Sportsy
Sportsy, a website and mobile app for aspiring athletes, helps users improve their sports skills. Sportsy members have access to videos to help them learn the proper way to perform drills, special challenges to help them practice the way professional athletes do, and exclusive tips and tricks from professional athletes and coaches. Members can also compete against one another and upload videos of them playing to get feedback from Sportsy coaches. Sportsy covers 20 sports, ranging from soccer to surfing.