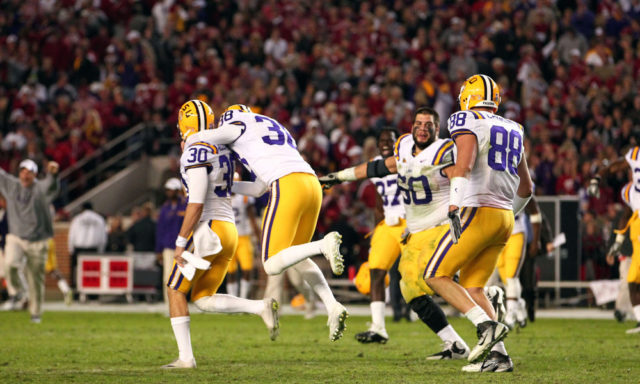 The LSU Tigers come calling for a highly anticipated Top 5 matchup in Tuscaloosa on Saturday, with the SEC West Division crown on the line.
What's at stake for Alabama? The No. 3 ranked Tide must win to essentially lock up a spot in the SEC Championship game for a second-consecutive year.
A loss to the undefeated Tigers on Saturday would put Alabama in a bit of trouble, with Auburn being the only shot left at impressing the committee before Selection Sunday.
However, all doubts can be taken care of this week, if the Tide knock off LSU at Bryant-Denny-Stadium. Win and you are almost certainly in the College Football Playoff, barring a late-season collapse. Lose and well, things get a bit complicated.